​
I've been where you are....
Burned out and constantly giving to everyone BUT myself.
​
I have spent countless extra hours at work, worrying about work, stressing about work.
​
I have learned to overcome burnout and get my charts done quicker- allowing me to go home faster!
​
AND SO CAN YOU!
​
I have made it my mission to help other nurse practitioners get their charts signed and spend more time with their families.
​
Enter your email to learn my 7 tips to getting the dreaded charting done!
​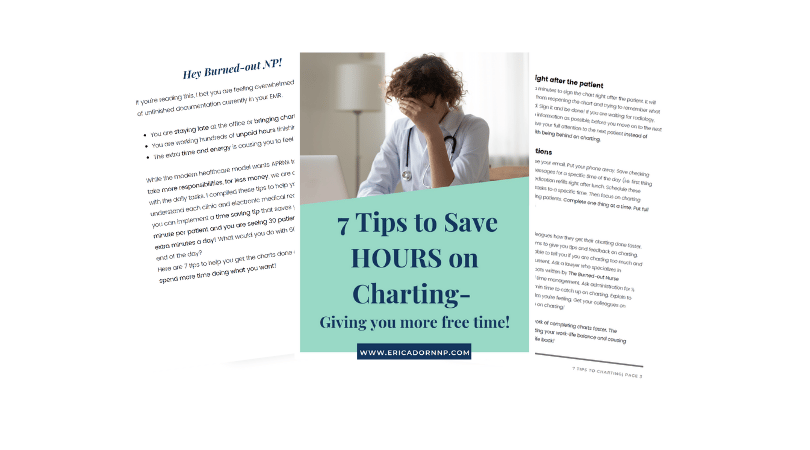 ​
You will also receive weekly emails giving you additional tips on overcoming burnout and work-life balance.
​
Don't wait to get your time back!
​
​
​
​
​